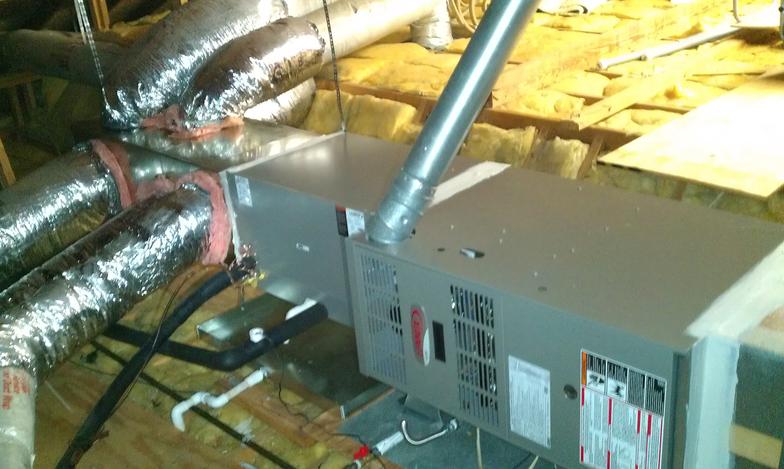 When your air conditioning system stops working properly, it's usually at exactly the wrong time. That's because generally you don't know if there's something wrong with the system until you go to use it. While this all makes sense, it doesn't make it any easier to deal with, especially on a sweltering summer day in New Orleans!

If you find yourself in this situation, you need someone who will be out there quickly to examine your air conditioning system and make the necessary repairs. At Mike Rougee Corp, we have an excellent staff of highly trained technicians who will be able to assess and resolve your situation as quickly as possible so that you can get back to the more important things in your life. Just give us a call and we'll send someone right over asap!

Extensive Experience

We have decades of experience with air conditioning repair. Our technicians are fully trained and up to date on all of the latest technology in the field, and we make sure they have all of the tools they need to get their job done right.

No matter what type of AC unit you have or who installed it, our technicians will be able to diagnose and address just about any problem you might be having. And we have all of the parts and equipment on hand to make repairs a quick and easy affair.

How Proper Maintenance Helps

However, if you'd like to avoid needing these types of emergency repairs, you may want to look into setting up a regular schedule for air conditioning maintenance. With this type of attention, your system will last longer with fewer repairs, costing you much less over time.

You'll also benefit from generally lower energy bills because your system will be running more efficiently. This will more than offset the cost of annual maintenance visits by our technicians, which are minimally intrusive and take little time.

Customers First

No matter what type of air conditioning system repair you need, we are here to help you. Our commitment to customer service is what drives us above all else. Our employees are held to the highest standards to ensure that you come away satisfied after every interaction you have with our company.

Whether we did your initial air conditioning system installation or not, we'll be happy to come out and carry out whatever repairs you require. We can also recommend other systems and services. You can call for regular maintenance at any time as well.

And if repairing your old air conditioning system just doesn't make sense, we can replace it with a newer, more energy efficient model. At the Mike Rougee Corporation we offer the whole package and we hope to see you coming back again and again. After all, satisfied Greater New Orleans area customers like you are the only reason we're still in business.

Of Course it's alot faster to get a response with just a simple phone call however, if you would like to email us with any questions, feel free to fill out the form below and we will be happy to get back to asap! Have a happy and safe day!!